As a pediatric nurse in Phoenix, I have witnessed the devastating impact of respiratory syncytial virus (RSV) on children and their families. This highly contagious virus, which causes severe respiratory illness, has become an increasingly prevalent issue in our community over the past year, compounding the strain on our health care system amidst the ongoing COVID-19 pandemic and seasonal flu outbreaks.
Last year, we faced an early and aggressive arrival of the virus. RSV season typically lasts from November to March, but in 2022, cases began to uptick sooner in the season than usual. This tells us that RSV is an unpredictable virus and can affect people of all ages, but particularly impacts young children and older adults. It can cause mild to severe respiratory illness in children, including bronchiolitis and pneumonia.
In the most severe cases it can lead to hospitalization, and it in fact is the leading cause of hospitalization in children under the age 1, sending between 58,000 and 80,000 children to the hospital and leading to up to 300 deaths per year in the U.S.
Young children who suffer from severe RSV infections can experience trouble breathing, difficulty eating and dehydration. They may even have to receive oxygen therapy, intubation or ventilation to breathe better.
I have seen the impact of RSV firsthand, both in my professional life and in my personal life, when my 1-year-old nephew contracted the virus. I saw him struggle to breathe and not eat. He had a ferocious cough with phlegm and a high fever. Unfortunately, his experience is just one of thousands in Arizona, where RSV cases have risen 340% from the average season with the highest number of cases occurring in children between the ages of one and four.
He was part of the thousands of cases impacting Arizona. It used to be just 239 cases over a five-year average, but our state has faced 1,610 cases since October 2022 when it was just only 1,103 cases from 202 to 2022. The highest number of cases occurred in children between the ages of 1 and 4, meaning that overall Arizona reported four times the number of usual cases.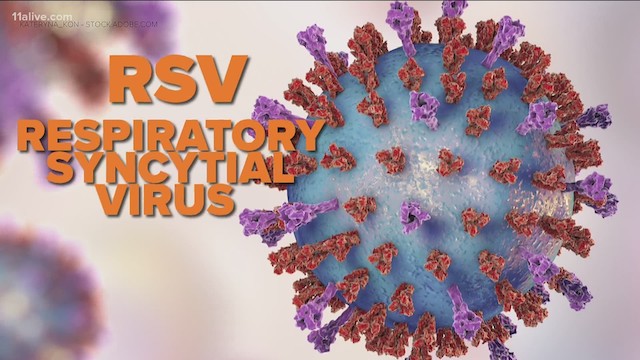 Despite the prevalence of RSV, infants and children are not immunized against it, which is concerning because immunization is one of the most effective ways to prevent the spread of this virus and protect those who are most vulnerable.
However, there is hope on the horizon. Immunizations are under review by the FDA and CDC. These immunizations to help children fight against RSV have already been approved in Europe. They have been proven to be safe and effective and can help prevent serious illness and hospitalization caused by RSV. For those who are among the most vulnerable, like children, being protected against this virus is critical.
The FDA and CDC should move quickly to review these immunizations before the next RSV season hits. These immunizations should be made accessible to all families through the Vaccines for Children program and coverage of the Affordable Care Act.
Families, health care providers and the public health community need safe and effective immunizations now, and the Biden administration has a chance to protect infants to avoid a repeat of last season's RSV outbreak. The need for immunization against RSV cannot be overstated, and I urge leadership to take this important step in protecting the health of our children.
Written by Diana Chavez, Coalition for Safe and Innovative Medicine Volunteer for Valley View West ~ March 5, 2023