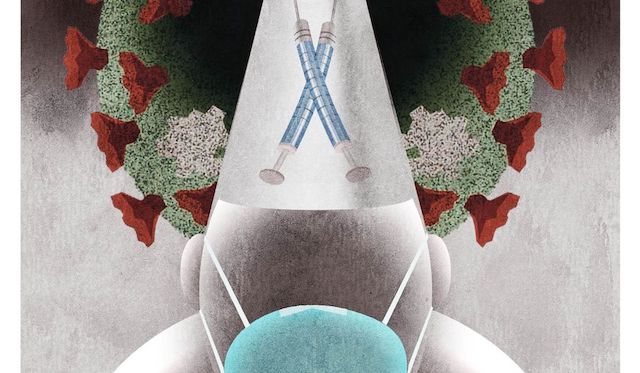 What Junk Food, Vaccines/Shots, and Drugs have done to Our Children
A national study, published in the Journal of the American Medical Association (JAMA) in 2010, zeroed in on the deterioration in children's health over time. From 1988 to 2006, there was a doubling of the prevalence of four types of chronic conditions (obesity, asthma, behavior/learning problems and "other" physical conditions), which rose from 12.8% to 26.6% of American children and youth.
Mounting evidence indicates environmental toxins such as heavy metals, pesticides and herbicides as the principal culprits, while studies link vaccines and toxic vaccine ingredients to a wide range of adverse health outcomes, including seizures, neurodevelopmental disorders and infant death. As the medical, public health, and government circles remain silent on the social and economic fallout from these toxic exposures, American children have never been so sick… (Continue to full article)
Here's what you need to know about the flurry of eye drop recalls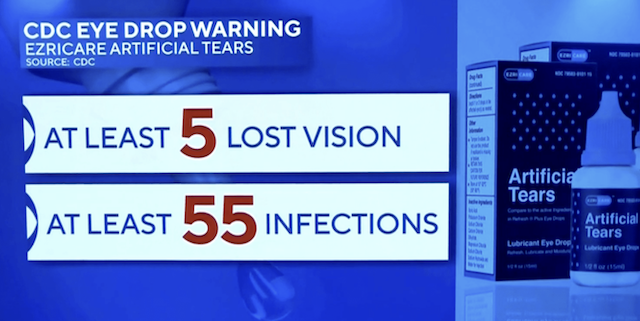 The Food and Drug Administration has recently announced recalls of several eye drop brands over concerns they could cause bacterial infections, with potentially devastating health consequences including blindness.
Millions of consumers use nonprescription, over-the-counter drops daily as a remedy for dryness, irritation and other mild eye conditions. But the flurry of recalls is leaving some regular users of the products wondering, are they safe? Here's what you should know.
Which brands of drops have been recalled?… (Continue to full article)
Tuberculosis makes a comeback in the US with children most at risk
The Centers for Disease Control and Prevention (CDC) warned that 2.5 over every 100,000 Americans contracted the bacterial infection in 2022. This is up from 2.4 per 100,000 in 2021, but still below the pre-pandemic rate of 2.7.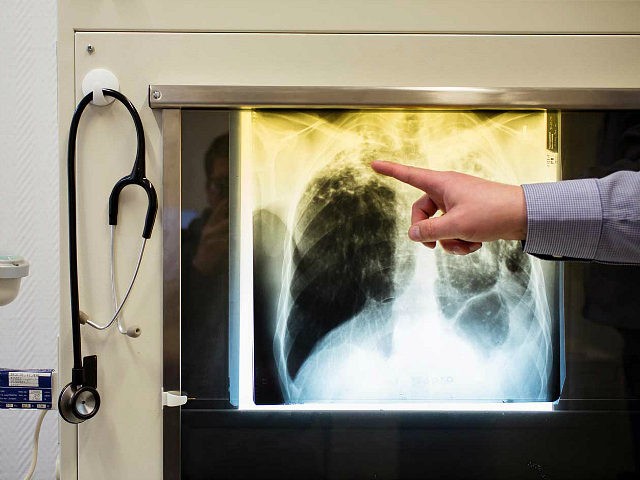 Experts warned that case declines during the pandemic were not because of fewer infections but because of illness going unrecorded during a time many avoided testing.
Now that those anti-Covid mitigation measures have largely been consigned to history, rates of severe bacterial infection are on the rise, particularly in children four and younger… (Continue to full article)
Three people die after using contaminated eyedrops bought at Walmart, CVS and Target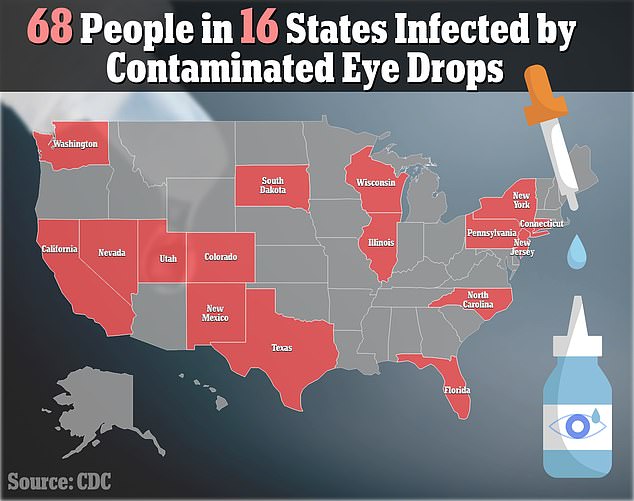 Eight lose vision and four have eyeballs surgically removed due to rare bacterial superbug in solution.
As of March 14, 68 patients in 16 states have been infected with this 'rare strain' of Pseudomonas aeruginosa, according to an update by the Centers for Disease Control and Prevention (CDC).
Among those who used the bacteria-laced Artificial Tears eyedrops, four patients had to have their eyeballs removed as a result… (Continue to full article)
Seven surprising health benefits of drinking coffee – including warding off a killer condition
Drinking a cup of coffee is a well-known way of boosting your energy levels at the start of the day.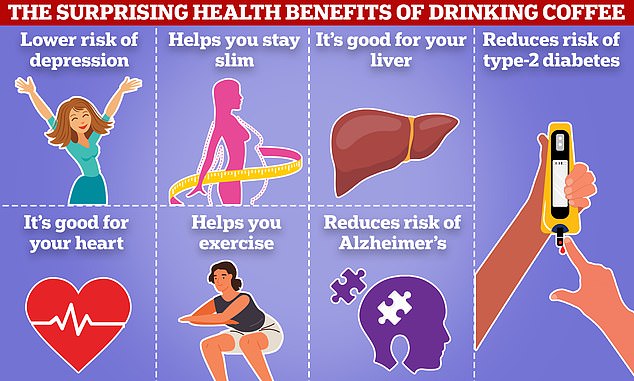 But the caffeinated brew also has a range of surprising health benefits.
It has been shown to be good for your heart and even reduce the risk of type-2 diabetes, according to experts.
Here, we reveal seven potential health perks from drinking coffee… (Continue to full article)
What color are YOUR boogers? Here's what it says about your health.
Whether dark or light, hard or soft — the color and consistency of your snot could be an early warning sign for health problems.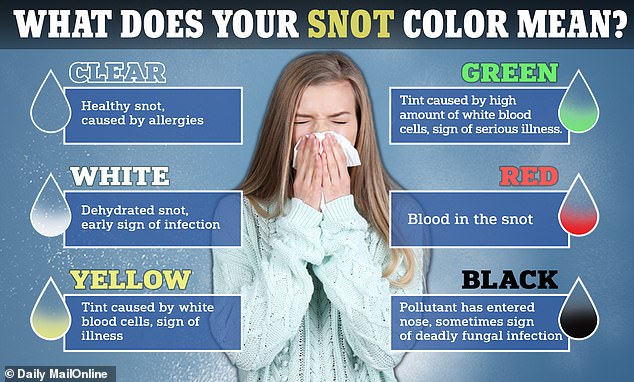 Doctors say it's worth keeping an eye on, particularly as allergy season arrives and leaves millions prone to the sniffles.
Clear, thin snot is considered healthy, but if it is too white, it could signal congestion or that you are about to come down with an illness… (Continue to full article)