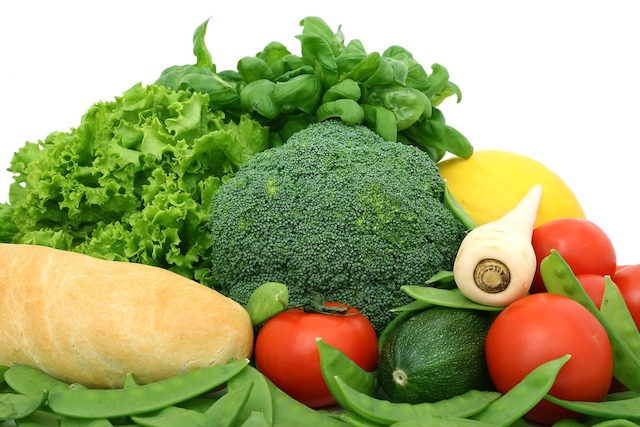 Are you eating two cups of RAW or lightly cooked fruit and three cups of RAW or lightly cooked vegetables every day? That is what three different nutritionists are prescribing.
According to Allison Knott, M.S., R.D.N., C.S.S.D., Jessica Ball, M.S.D., R.D., and Alena Kharlamen, M.D., R.D., they are suggesting that this should be in the daily diet that should be eaten every day. They say that there is one very important thing that most Nutritionists agree on, and that is to eat 5 servings of fruits and vegetables every day. Why? Because these raw or lightly cooked electromagnetic fruits and vegetables prevent heart disease, cancer, diabetes, Candida albicans yeast/fungus buildup, cognitive thinking diseases, mental dementia, heart attacks, strokes, and many other autoimmune and other diseases.
They argue that these are the only foods that have electromagnetic values and are vital to the energy, immune system, intestinal biome (bacteria), blood, body cells, health, electromagnetic energy, cognitive thinking, and longevity of every person. These are foods that are grown in the soil and pick up the minerals that form the vitamins, amino acids, RNA, DNA, and other vital nutrients. They not only increase the health of the immune system, body cells, blood, and energy but even many times, longevity.
In the new book that I am writing, "New Discoveries in Bioelectric Nutrition and Brain Health," I not only discuss this information but have written several chapters on why you need to eat these very important electromagnetic foods every day. My observation is that THESE DIETITIANS ARE RIGHT ON.
To further discuss how important electromagnetic foods are, I have listed below many different bioelectric foods, all very important for your health, and explain why you should be eating these foods EVERY WEEK. If you are missing these electromagnetic foods, you need to be aware that they are the workhorses that keep your body cells and metabolism running. The more of these electromagnetic foods that you eat, the better will be your health.
1. BEETS: Beets are an anti-oxidant (anion) and are known to help reduce high blood pressure, and cardiovascular disease. One great asset of beets is their high nitrate content. Nitrates convert into Nitric oxide in the body. That helps to increase blood flow and decrease blood pressure. Most people skip over beets, but they are a wonderful source of vitamins and minerals. They should be on your weekly eating list one or two times.
2. GARLIC; Garlic is one of the most important foods that you can eat. The bitter taste keeps many people from eating garlic, but now, there are ways to tame the taste and eat garlic regularly or every day. Why is garlic so good for you? Because it helps prevent certain types of cancer, creates great gut health, resists osteoporosis, and improves cardiovascular health. It helps reduce blood pressure, has anti-inflammatory benefits, improves bone health, and (wow), has been proven to enhance cognitive function. It can be crushed, chopped, or when kept in the refrigerator in Bubbles or other sauer-kraut. After two or three weeks in sauer-kraut, SMALL cloves can be eaten with no bitter aftertaste. I call the combination garlic-kraut. Once you try it, you will like it.
3. RAW ALMONDS, PISTACHIOS, PECANS, AND WALNUTS. Some nutritionists say pistachios are the world's healthiest food. The almond growers will argue that point. Almonds have more vitamins E, B2, manganese, magnesium, calcium, and B3. Pistachios are richer in vitamins B6, B1, and copper. These values are incredible, but almonds and walnuts ARE NOT FAR BEHIND. I recommend 2 or 3 of each raw nut five to seven times each week.
4. BLUEBERRIES, BLACKBERRIES, AND OTHER BERRIES. The soluble fiber in these berries helps lower cholesterol. Cranberries, blueberries, and other berries also help prevent and eliminate urinary tract infections. Blueberries boost cognitive thinking. All berries have low calories and moderate water content, high fiber, plus protein. Blueberries regulate blood sugar levels, help prevent heart disease, regulate blood sugar levels, help prevent heart disease, and boost brain health. A person should be eating berries 4 to 6 times each week.
5. POTATOES. Potatoes sometimes get a bad rap. Nutritionists say that they should not be on your no-fly list. They have lots of fiber, potassium, and vitamin C. They also are rich in carbohydrates which is a good source for endurance athletes. They lower blood pressure if the salt, butter, or saturated fats put on them are minimized
6. RAW OR LIGHTLY COOKED CARROTS. Carrots are in a group including beets, potatoes, turnips, and parsnips. Recently, scientists have found that carrots are great for cancer prevention, plus are a great cholesterol reducer and colorectal cancer reducing agent. They also have important nutrient values including beta-carotene, vitamin C, potassium, and fiber. Raw carrots are especially great when sliced and eaten with a good vegetable dip. They should be on your weekly diet 4 to 6 times each week.
7. ARUGULA. Unique among leafy vegetables, arugula is a great source of folate, supports DNA, creates better heart health, and eye health, plus boosts the immune system. It is hard to get at the grocery store, but in the summer it can be raised in the garden or bought. When available, raw arugula is a great vegetable and can be put in salads or eaten by the leaf. Eaten 4 to 6 times a week gives a person access to heart and eye health.
8. ACORN AND OTHER SQUASH. These great vegetables contain vitamins C, B2, and B12. Most importantly, they contain fiber which keeps you regular every day. These also are great when eaten 3 to 5 times each week.
9. BRUSSEL SPROUTS, CABBAGE, AND CAULIFLOWER. These vegetables belong to the cruciferous family, along with Kale, and broccoli. They contain nutrients called glucosinolates, which reduce intestinal inflammation. They also contain sulfur, which is great for cancer prevention. Along with that, they have vitamin C and many B vitamins. Brussel sprouts are better steamed or boiled., but the other vegetables need to be one of your DAILY DIET raw foods, either in salads, or steamed and/or boiled lightly. Put in salads, these vegetables can be kept in the refrigerator for daily consumption or made fresh each day. They have much more electromagnetic nutrients when raw in salads, and should be on your daily menu. A note about Kale. Dr. Theodore Diktaban cautions that eating Kale regularly can cause hypothyroidism. My recommendation is to eat Kale moderately.
10. GREEN AND/OR COLORED PEPPERS. Peppers are very high in vitamin C, carotenoids, and B vitamins. They help reduce cardiovascular disease, cholesterol, and gut inflammation. These also should be on your daily menu or at least 5-6 times each week.
11. FLAXSEEDS, FLAX OIL, UDO'S CHOICE, FISH OIL, KRILL OIL, COD LIVER OIL, CHIA SEEDS, AND OTHER NORTHERN SEEDS AND OILS. If you want to stay healthy and prevent arthritis plus other autoimmune diseases, then these seeds and oils need to be on your daily diet. Flax seeds and oil and other omega-3 oils may be hard to get, and only at leading grocery and health foods stores. But you cannot list all of the great benefits of consuming them every day. I have mentioned in my books the great cottage cheese, and flaxseed oil combination Dr. Joanna Budwig and the Budwig cancer clinic use to unravel sticky blood. Most cancer cells produce substances that create blood clotting. They only use glucose for their sustenance. Dr. Budwig found a solution that unravels the blood clots, allowing for more oxygen to get to the cancer cells and the patient.
In the next column, I will list more great reasons why you should eat 2 cups of fruits and 3 cups of vegetables every day. I hope that this list will give you some ideas about a weekly diet that provides the recommended electromagnetic foods that create your health and well-being. Most people do not realize that electromagnetic foods are needed to maintain an 80/20 intestinal bacteria (microbiome) ratio that controls your health. When the biome tips toward the acidic bad bacteria side, disease creeps into the body.
November 12, 2022
~ the Author ~
Merle E. Loudon, B.S., D.D.S. graduated from the University Of Washington School Of Dentistry in 1957. After two years of service in the Air Force, he started a private practice in East Wenatchee, Washington. For the past 45 years his practice has included Orthodontics and TM Dysfunction treatment specializing in temporomandibular pain treatment, headache, head and neck pain control, functional jaw orthopedics, and straight wire orthodontics. Associated with mercury elimination, oral surgery, crowns and bridges is TMJ treatment, diet control, parasite elimination, intestinal cleansing and healing (wellness).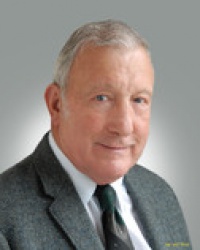 Merle E. Loudon, B.S., D.D.S. has taught advanced courses for dentists on TM Dysfunction treatment, orthodontics and related pain control for more than 30 years. In 1972 he was the first dentist in Washington to use straight wire orthodontics and the first dentist to correct vertical deficiencies in children by placing vertical dimension-primary molar buildups and/or vertical (erupting) appliances. Merle E. Loudon, B.S., D.D.S. was involved with the first group of dentists to recognize lateral tongue splinting in young infants and integrate functional and fixed techniques to correct vertical dimension deficiencies and condylar placement. He is the originator of vertical dimension-primary molar build ups, which help to correct deep bites and Otitus media in children. He invented the Loudon-Chateau Anterior Repositioning Appliance, the functional muscle malocclusion concept, the twelve commandments of occlusion and the vertical overbite domino rule. Merle E. Loudon, B.S., D.D.S. has written numerous articles in several American and foreign dental journals and has lectured in over 50 cities and 7 foreign countries on functional jaw orthopedics, fixed wire orthodontics, Otitus media treatment and TM Dysfunction treatment. He has been instrumental in setting up criteria for teaching in the International Association For Orthodontics, including the certified instructor program.
Dr. Loudon is a member of The American Dental Association, Diplomat and Senior Instructor in the International Association for Orthodontics, and is a Diplomat of the American Academy of Pain Management. He also is a member of the American Orthodontic Society.