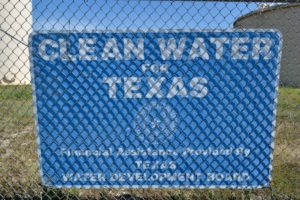 More than half of Americans could be drinking tap water tainted with a radioactive element. A new report from the nonprofit Environmental Working Group (EWG) finds more than 170 million people are exposed to radium in their drinking water. That could increase the risk of cancer.
When Dennis Taylor moved with his wife and two kids back to her hometown of Brady, Texas, he quickly found out many there don't drink the city water, reports CBS News correspondent Anna Werner.
"I think I tried to drink out of the tap water and it was like, woah woah woah, no we don't drink out of the tap water," Taylor said.
But it was only recently that he learned that water has unacceptably high levels of a radioactive substance: radium, a contaminant that occurs naturally in the ground and winds up in aquifers. The city's radium levels violate the Environmental Protection Agency's (EPA) maximum allowable levels.
The reason it's of concern? Radium is a known carcinogen.
"It has been associated with increases in bone cancer. So exposure to radium… even low levels, may increase the risk of cancer development," said Alexis Temkin, toxicologist with the EWG.
EWG collected data from public water systems around the country and analyzed five years of tests from 2010 to 2015. Radium was found in all 50 states – and the group found 158 public water systems in 27 states "reported radium in amounts that exceeded the federal legal limit."
The state with the most widespread contamination, according to EWG, is Texas, where "more than 3,500 utilities serving more than 22 million people – about 80 percent of the state's population" reported finding radium.
In tiny Brady, with 5,500 residents, radium in some wells is nine times higher than where it should be. Mayor Tony Groves said the city faces a tough problem: how to get enough state grant funding to build a new water treatment plant.
"The population here can't afford that bill, can they?" Werner asked him.
"The water treatment plant is going to cost in excess of $20 million," Groves said. "We are gonna fix the water, it's just how painful is it going to be for us to fix the water."
Other communities may not be aware of their radium risk. That's why EWG built its own database where members of the public can do a simple zip-code search to find out what contaminants are in their drinking water. It's something EWG's Alex Formuzis said the EPA should have done.
"The EPA and the Safe Drinking Water Act specifically have largely failed the American people," Formuzis said.
The group isn't just critical of the EPA. It's also on the attack against a current Trump nominee from Texas, up for a key environmental post. EWG alleges Kathleen Hartnett White "deliberately falsified data" on public water system radiation levels as head of the Texas commission on environmental quality in the mid-2000s. Hartnett White had no comment. We were told she isn't doing any interviews.
Senate Democrats are also opposing Hartnett White and produced a video, which Delaware Sen. Tom Carper told us they have been showing to Senate Republicans to convince them to vote against her.
"We can do better, the president can do better and they've nominated a number of other people that we've thought were reasonably good, they can confirm," Carper said.
"And do you think politically you have a reasonable chance in getting her stricken?" Werner asked.
"You bet we do. You bet we do," Carper responded.
Back in Brady, Dennis Taylor said he and his family won't be drinking the water for now.
"It's about making sure that you're putting the best stuff in. And I believe we should be getting it from the tap but that's not the reality today. Hopefully in the future," Taylor said.
We also asked the EPA about the EWG's criticisms of its work, but the agency has not gotten back to us with its response.
Written for and published by CBS News ~ January 11, 2018.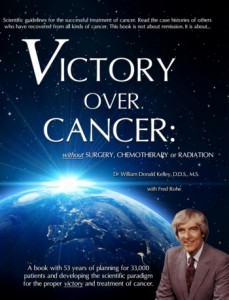 FAIR USE NOTICE: This site contains copyrighted material the use of which has not always been specifically authorized by the copyright owner. We are making such material available in our efforts to advance understanding of environmental, political, human rights, economic, democracy, scientific, and social justice issues, etc. We believe this constitutes a 'fair use' of any such copyrighted material as provided for in section 107 of the US Copyright Law. In accordance with Title 17 U. S. C. Section 107, the material on this site is distributed without profit to those who have expressed a prior interest in receiving the included information for research and educational purposes. For more information go to: http://www.law.cornell.edu/uscode/17/107.shtml"