Warning signs of a heart attack a month before
A heart attack is a medical emergency in which the blood supply to the heart is suddenly blocked. Warning signs that occur a month beforehand could be chest discomfort, fatigue, and shortness of breath.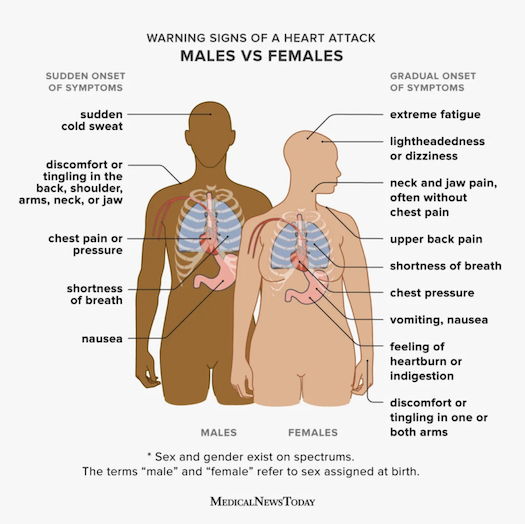 Every year, around 805,000 people in the United States have a heart attack, or myocardial infarction, roughly one heart attack every 40 seconds.
Heart attacks have distinct symptoms, meaning people can seek emergency treatment immediately upon noticing them. However, while heart attacks occur suddenly, there may be signs ahead of a major cardiac event, such as chest discomfort.
Being aware of these heart attack warning signs can help people seek treatment quickly, improving the chance of a swift and full recovery… (Continue to full article)
Individuals with a long-term high tea consumption trajectory may have lower risk for all-cause mortality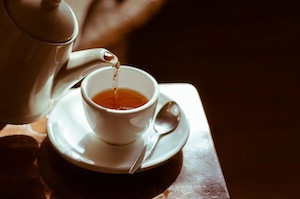 In a recent study published in the Nutrition Journal, researchers investigated whether the protective effects of consuming tea against hypertension and mortality interact with alcohol intake among Chinese individuals.
Tea is an extensively consumed beverage across the globe. Recently published studies have reported the beneficial effects of consuming tea against various medical conditions, including hypertension, cardiovascular disorders, diabetes, stroke, heart attack, and mortality.
However, several factors, such as milk content, smoking habits, coffee intake, lifestyle, and gender, could lower the health benefits of consuming tea… (Continue to full article)
An apple a day really DOES keep the doctor away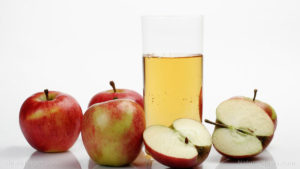 Fruit linked with 20 per cent lower risk of becoming frail
Research suggests eating foods that contain certain dietary compounds – such as blackberries and apples – can lower your chances of becoming weak and delicate in older age.
Known as flavonols, these have been linked to a variety of health benefits, and are found in a range of fruit and vegetables… (Continue to full article)
Drug shortages reach 'public health emergency levels' across the US with cancer, heart disease and transplant patients all facing lottery for lifesaving meds

Drug shortages across the US have reached 'emergency' levels, with cancer, heart disease and transplant patients facing a lottery to get hold of lifesaving meds.
Up to 300 drugs are currently in shortage nationwide, according to the American Society of Health-System Pharmacists, which is a five-year high.
They include everything from chemotherapy and antibiotics to a sterile fluid used to stop the heart in bypass operations and an antidote to lead poisoning… (Continue to full article)
Drug overdoses now killing the equivalent of a classroom of high schoolers EVERY WEEK – and nine out of 10 are fentanyl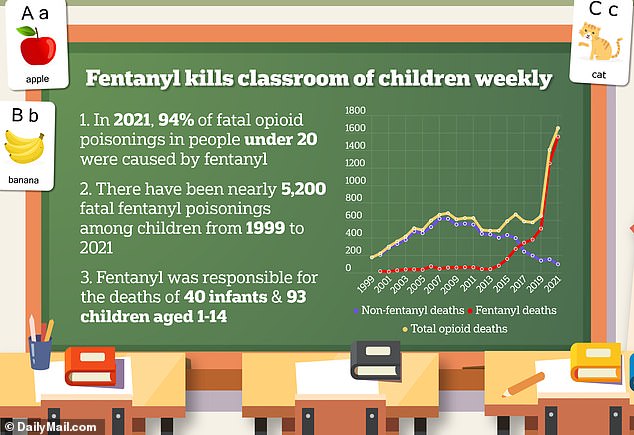 Deadly fentanyl is killing the equivalent of an entire classroom of children every week, staggering figures show.
Fentanyl, a highly potent synthetic opioid that's 100 times stronger than morphine, is ravaging America's youth.
A recent study found that fentanyl was responsible for the death of 1,557 children in 2021 — the equivalent of 30 children every week… (Continue to full article)
Does ADHD even EXIST?
It has a huge and powerful lobby which turns with fury on its critics so I know this question will get me into loads of trouble but…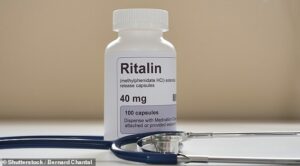 In online consultations, staff had diagnosed a BBC reporter with ADHD — attention deficit hyperactivity disorder — despite an in-person, and far longer, assessment by an NHS psychiatrist concluding that he didn't have the condition.
The clinics, while charging rather plump fees, seemed to have an extremely relaxed attitude towards diagnosing this increasingly common complaint.
It is a huge issue. ADHD was once mainly confined to children but is now spreading rapidly into the adult populations of the Western world.
The clinics, one of them working on behalf of the overloaded NHS, were also willing to prescribe powerful stimulant drugs on the basis of this… (Continue to full article)
Big Pharma Uses Fuzzy Math to Discredit Discount Drug Program
When it comes to 340B, a program granting cheaper medicines to nonprofit healthcare patients, drug industry innumeracy is only rivaled by its greed.
The recent wave of articles on the 340B Drug Pricing Program's supposedly "out-of-control" growth relies on faulty comparisons and fuzzy math. News reports and opinion columns often cite misleading statistics from 340B opponents.
Drug makers have the entire commercial insurance and federal entitlement drug markets to reap massive profits. Yet the drug industry remains unsatisfied with less-than-outrageous profits for a small slice of prescription drug sales… (Continue to full article)