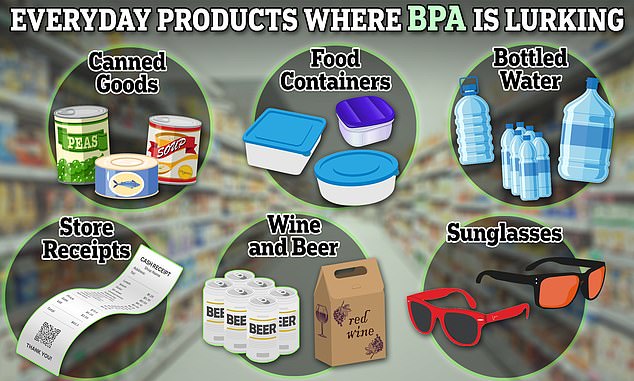 US experts call for crackdown on 'gender-bending' chemicals found in food
These are the other everyday items that are loaded with the toxins
Bisphenol A (BPA) is an industrial chemical used in the production of plastics and aluminum cans that is present in a wide range of consumer products, from canned soups to sunglasses.
But experts have known for decades that BPA is an 'endocrine disruptor' – meaning it can imitate the body's hormones and interfere with the production of and response to natural hormones like estrogen…. (Continue to full article)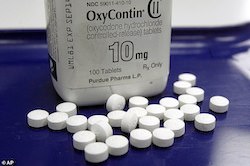 Sackler family pumped $19 MILLION into agency tasked with opioid regulation
…despite THEIR drug OxyContin fueling the crisis that killed hundreds of thousands.
A renowned advisory group tasked with shaping federal response to the opioid crisis has accepted roughly $19 million in donations from the Sackler family, it has been revealed.
According to the New York Times, the National Academies of Sciences, Engineering and Medicine, a nongovernmental institution, accepted donations of millions beginning in 2000.
The Sackler family are the owners of Purdue Pharma, the maker of the addictive opioid Oxycontin… (Continue to full article)
VA pays out $1 billion to 'burn pit' veterans after deluge of half a million claims over cancer, hypertension, and other woes in biggest military compensation shakeup in decades
The VA has paid out $1 billion to veterans since it upgraded a compensation scheme last year for those sickened by toxic chemicals in Iraq, Afghanistan and other campaigns.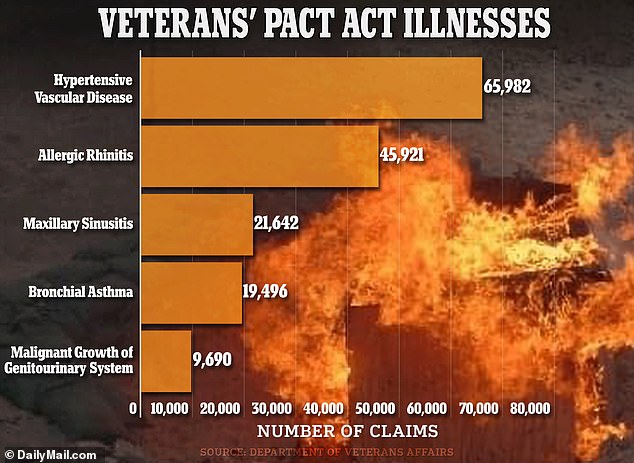 Veterans have filed more than 500,000 claims for benefits under the PACT Act, which let many more veterans exposed to burn pits and other battlefield pollutants claim disability benefits.
The scale of the payouts, which the VA announced, marks the US government's growing acknowledgement of the invisible threats endured by combatants that were for decades largely ignored… (Continue to full article)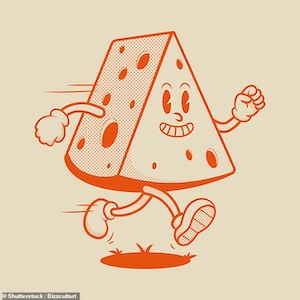 From eating dairy and spicy food to doing squats simple steps to speed up metabolism
People often tell me that, despite eating healthily, they continue to put on weight — and they wonder if this could be because their metabolism has slowed down.
Though I've long been sceptical about this, a remarkable new study published in the journal Nature suggests there really is something in that claim.
In fact, according to the researchers' calculations, men are burning about 220 calories less a day and women 122 calories less, compared with what people the same size and shape would have done in the 1980sTEE Energy
… (Continue to full article)
'Dangerous levels' of toxic metals are lurking in your favorite store-bought juices, plant-based milks, teas and sodas, study warns
Sodas, fruit juices and plant-based milk at your local grocery store may be packed with toxic metals, a study suggests.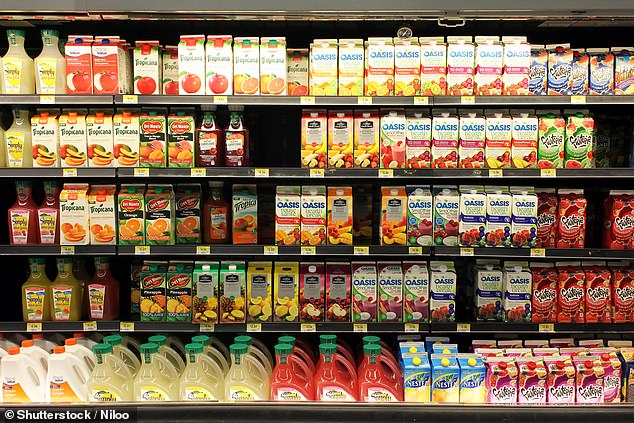 Researchers at Tulane University in New Orleans, Louisiana, found toxic metals such as arsenic and cadmium in all 60 store-bought drinks they tested.
Five had 'dangerous levels' of the chemicals, with the worst offenders being juices, plant-based milks, teas and sodas… (Continue to full article)