America's most expensive medicines revealed
Newly-approved $3.5m-a-dose bleeding disorder drug tops the list, while gene therapy for motor neuron disease is second at $2.5m – so are insurers actually paying up?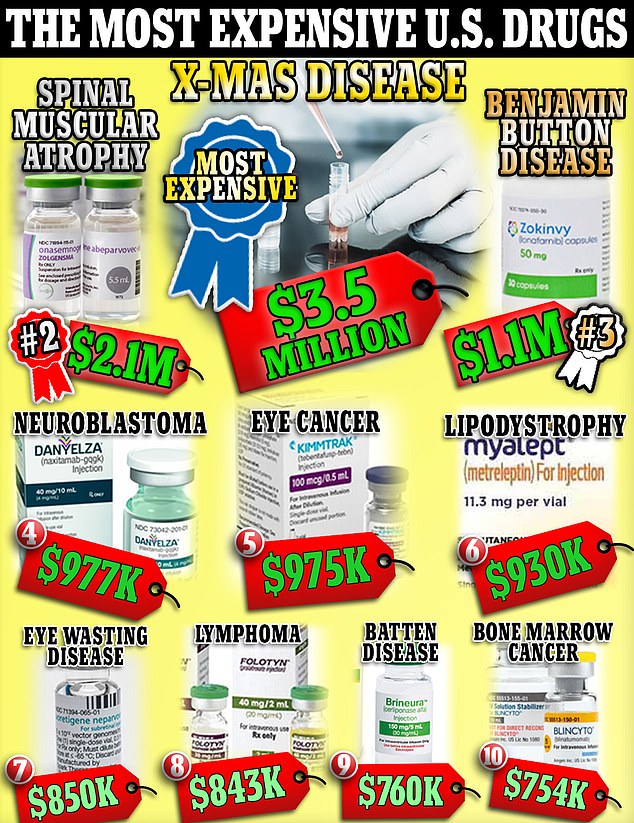 The United States is behind some of the world's most vital and innovative medications, but it also sells them for the highest prices.
Earlier this month, the federal government approved a blood clot therapy that costs $3.5million per dose — making it the most expensive drug in the world.
But a bevvy of prescription medications have sky-high prices attached to them – mostly because they are on the cutting edge of science and target some of the rarest and hardest-to-treat conditions… (Continue to full article)
Masks make a comeback
Hundreds of thousands of students across the US will be forced to wear face coverings when classes go back this week as schools bring back controversial mandates.

Hundreds of thousands of students across the US will be forced to wear face masks in class when schools go back this week as controversial mandates make a return.
Despite Covid infection rates plateauing for months, elementary and high schools in New Jersey, Massachusetts and Pennsylvania have made face coverings a condition of entry for students returning from the holidays.
Education officials claim the policy is to prevent a boom in respiratory illnesses after increased mixing during the first normal Christmas and New Year in years… (Continue to full article)
DEA warns that ADHD over prescription could be as bad as OPIOID CRISIS
In stinging letter to pharmaceutical giants it accuses of 'aggressive marketing' – as users rise 10% in a year to 41 million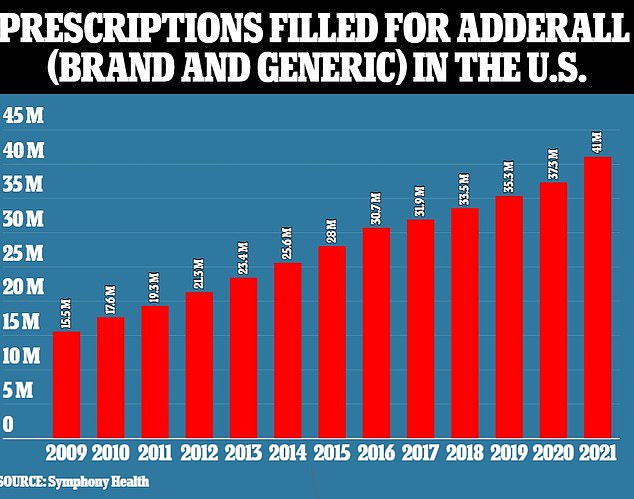 The Drug Enforcement Administration (DEA) has expressed concern that 'aggressive marketing practices' by telehealth companies may be contributing to excessive prescriptions for medications used to treat attention deficit hyperactivity disorder (ADHD), according to a letter from the agency.
While the letter does not mention specific companies, it is believed to refer to telehealth companies such as Cerebral Inc. and Done Global Inc., whose prescribing practices have reportedly been under investigation by the DEA after blitzing social media with online adverts including Instagram and Facebook.
This decision follows a more than doubling in Adderall prescriptions of more than 10% per year in 2021 through to October 2022, after a roughly 5% annual increase in the three years prior, according to data from research firm IQVIA… (Continue to full article)
Big pharma's golden ticket: Sales of new weight-loss shot made by Eli Lilly forecast to hit $50BILLION this year – which would make it the best-selling drug of all time
A new weight-loss drug made by Eli Lilly is set to become the best-selling medicine of all time, analysts predict.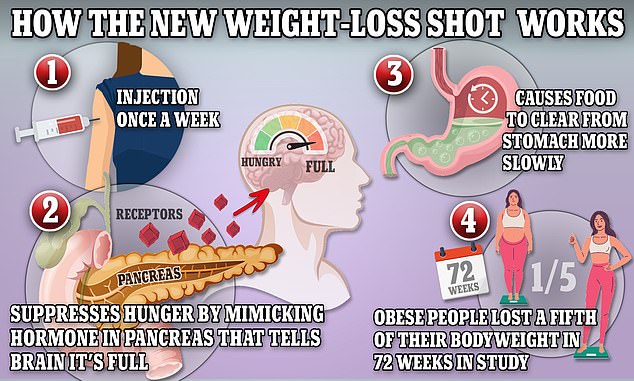 Tirzepatide — sold under the brand name Mounjaro — is expected to be approved by the Food and Drug Administration (FDA) for weight loss within months.
Analysts expect the drug — which is believed to be better than similar rival medications — to make anywhere from $25 to $48billion in the US in its first year… (Continue to full article)
Floating poo, hearing voices and excessive sweating: Six of the strangest cancer symptoms REVEALED
Unusual lumps, a persistent cough and headaches are the cancer warning signs doctors tell you to watch out for.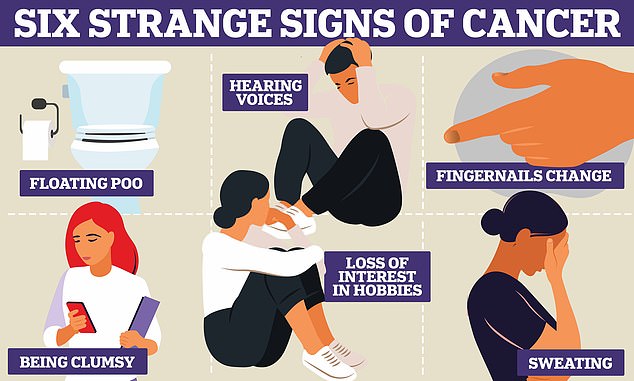 But floating poo, excessive sweating and hearing voices are some of the stranger signs tumours give off.
Many of these symptoms are exceptionally common and can be caused by a lot of different conditions… (Continue to full article)
Ultraprocessed foods linked to cancer and early death
Eating a lot of ultraprocessed foods significantly increases men's risk of colorectal cancer and can lead to heart disease and early death in both men and women, according to two new, large-scale studies of people in the United States and Italy published Wednesday in British medical journal The BMJ.
Ultraprocessed foods include prepackaged soups, sauces, frozen pizza, ready-to-eat meals and pleasure foods such as hot dogs, sausages, french fries, sodas, store-bought cookies, cakes, candies, doughnuts, ice cream and many more.
"Literally hundreds of studies link ultra-processed foods to obesity, cancer, cardiovascular disease, and overall mortality… (Continue to full article)