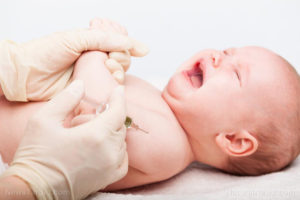 GENOCIDE: FDA officially authorizes covid vaccines for children as young as 6 months
On June 17, 2022, the U.S. Food and Drug Administration (FDA) granted emergency authorization (EUA) for Wuhan coronavirus (Covid-19) "vaccines" to be injected into babies as young as six months old.
"This is a crime against humanity to destroy the natural immunity of infants with experimental products that have proven to be dangerous and useless."
"When they blatantly tell you that your children must be sacrificed to bring about their new world order, that is when debate must turn into rage," added another… (Continue to full article)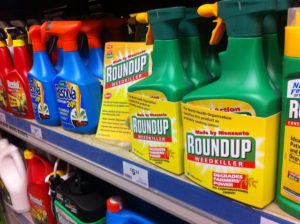 Big Ag tries to bully WEAK Biden regime: Calls for retraction on opinion linking Roundup (glyphosate) to cancer
Bayer, the new owner of the Roundup (glyphosate) formula formerly owned by Monsanto, is challenging a decision by the U.S> Department of Justice (DoJ) to not review a decision by the courts acknowledging the fact that Roundup causes cancer.
After the DoJ announced that there is "no sound reason" for the high court to review Bayer's loss in nationwide Roundup cancer litigation, Bayer along with a coalition of large agricultural companies and groups shot back with calls for Joe Biden to arbitrarily withdraw the DoJ's opinion.
Bayer acquired Monsanto in 2018 and also took on a litany of legal cases centering around the company's Roundup formula causing non-Hodgkin lymphoma (NHL)… (Continue to full article)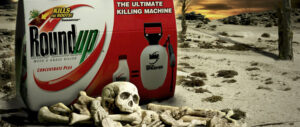 Consumer groups increase pressure on Home Depot, Lowe's to stop selling cancer-causing glyphosate weedkillers
For nearly a decade, consumer groups and the general public have petitioned America's two largest home improvement chains, Lowe's and Home Depot, to stop selling glyphosate-based herbicide products such as Roundup because they cause cancer. Because nothing has happened as of yet, some groups are upping the ante with added pressure.
Home Depot, the nation's number-one home improvement retailer, received a similar message. Backed by 124 other organizations, including SumOfUs, Beyond Pesticides, the Center for Food Safety, Green America, Herbicide Free Campus, Toxic Free NC, and Kids Right to Know, FoE is demanding immediate action… (Continue to full article)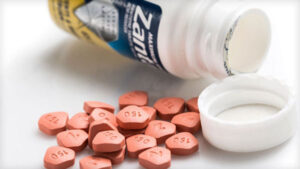 Big Pharma facing class-action lawsuit over allegedly cancer-causing heartburn drug Zantac
Pfizer, GlaxoSmithKline and other drug companies are now facing class-action lawsuits from individuals who developed cancer after taking Zantac. The drug was found to be contaminated with a chemical that can cause cancer.
Two years ago, many outlets reported that the Food and Drug Administration (FDA) issued an immediate recall of the drug ranitidine, best known by its brand name Zantac.. (Continue to full article)
Mass COVID-19 vaccination is a deadly and unscientific policy that will cause surge in cancer rates, warns pathologist
America's mass Wuhan coronavirus (COVID-19) vaccination programs are poor and unscientific policy decisions that will lead to surges in cancer rates among the vaccinated.
This is according to Dr. Ryan Cole, a board-certified and expert pathologist trained at the Mayo Clinic. Cole was among the first physicians in the United States to openly warn about how the COVID-19 vaccines may be associated with serious health risks, such as an elevated risk of developing cancer, which he observed in his patients… (Continue to full article)