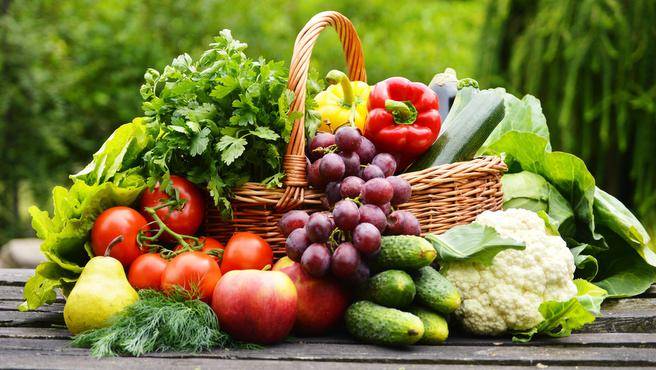 NOTE: The following was submitted to us by the author, Merle E. Loudon, B.S., D.D.S. in January of this year. Somehow it was lost in the shuffle – and then I had to face by own physical issues later in the year. I am working this weekend to get caught up with much that has been lost or put to the side during 2021 – but the following could not be lost by posting it on it's original date. Pay attention – and get healthy! ~ Editor

These commandants are an outline for people who want to prevent disease, build up a very strong immune system, maintain maximum health, and create longevity.
1. Maintain OPTIMUM BLOOD PRESSURE.
2. Prevent coagulated (STICKY) blood
3. EAT 6 to 12 FRESH RAW vegetables, fruits, berries, nuts, bulbs, or leaves every day. (lightly cooked vegetables only a second choice). Salads are great!
4. NIX SUGAR – every day
5. EXERCISE 20 to 45 minutes, 4 to 7 days a week.
6. Take IODINE every day.
7. INCREASE NITRIC OXIDE in the body every day.
8. LEAVE REFINED FOODS on the grocery shelves.
9. Take 3 to 5 PANCREATIC ENZYMES every day.
10. Take at least 1 TABLESPOON of POLYUNSATURATED OIL every day. (This does not include extra virgin olive oil).
11. Take these VITAMINS every day. time-release vitamin C (2000 mg.) D3 (10,000 iu's.) zinc (30 mg.) Magnesium (200 mg.) and try to get sunshine every day.
12. Use a PARASITE CLEANSE once each year.
How lucky we are to live in a country where we can choose our food, eat healthful raw, fresh foods and oils, exercise almost every day, and have magnificent ways to monitor our health and combat diseases. In many countries, these privileges are not readily available, and medical care is not as easy to secure. However, most of us are very lucky and thankful for the opportunity to stay healthy and live a long life.
The most important factor concerning your health is determined by your knowledge and discipline. Most diseases can be prevented but you must control your own destiny, or your health will deteriorate and disease will creep into your body.
The twelve commandments of nutritional disease therapy have been written as a guideline to help you and your family have knowledge of some of the most critical factors in your diet. They are only a suggested health benefit and a part of the many things that keep people healthy. They are a starting point of health benefits that will echo the purpose of the American Association of Nutritional Disease Therapies (AANDT). It is my mission to help start an organization that believes in helping people stay healthy and prevent disease in a nation where there are so many unhealthy deterrents on the grocery shelves. I am hoping that you will help me in a quest to inform people how to stay healthy and prevent disease.
There are probably many more important commandants that you may think of. If you do, please inform me. This is a starting point, and these twelve factors are very important for every person to understand. These factors may be a helping aid with your daily diet routines. There are usually two very important factors that deter a person from having a great diet, that is lack of knowledge and discipline.
I would like to explain below more about the twelve commandants of nutritional disease therapy. Detailed information will be one of the most important determinants that explain the importance of each factor.
Maintain optimum blood pressure. Most physicians agree that optimum blood pressure is one of the most important factors in maintaining the immune system and a person's health. Monitor your blood pressure often and make sure your diet is one that will keep your blood pressure at optimum levels. It is best to keep from having to take blood pressure medications because so many blood pressure drugs have many conflicting health issues.
Prevent sticky blood. Sticky (coagulated) blood occurs from eating a bad diet including oils on the grocery shelf, refined and processed foods, and excess sugar. These foods are non-electromagnetic (dead) oils and most have no electric charge. A continuous diet of these foods can cause high blood pressure and many other health problems.
Eat 8 to 12 raw, fresh vegetables, fruits, berries, nuts, bulbs, and leaves each day. These are your Hercules building body nutrients. They contain vitamins, minerals, amino acids, fiber, peptides, and many other nutrients needed to maintain a great immune system and health. These foods, taken every day, should be the basis of a person's diet.
Nix sugar. Yes, sugar is a non-electromagnetic nemesis. God should never have made it with no food value. It is no good for anything but trouble. The less sugar and sugar products that a person consumes, the better off they will be.
Exercise. Getting 20 to 45 minutes every day, or at least 4 to 5 times a week, strengthens your heart, increases the oxygen in your blood and body cells, keeps blood vessels more resilient, helps prevent arthritis, increases muscle strength, and does a multiple of other great things for your health. The gym is good, but don't forget to get out and get some mountain air and sunshine. Also very important are swimming, golf, tennis, bicycling, sports games, skiing, weightlifting, climbing hills, etc. For those in a wheelchair, get a "push" buddy and get outside, or go to the mall, then peddle yourself. Get on your walker. You need exercise even more so than walking people.
Iodine. Dr. Brownstein says that over 52 million people in the U.S. are deficient in iodine. Don't be one of them.
Nitric oxide. Nitric oxide helps oxygen circulation in the body. Lately, many physicians are saying that it is very helpful in relaxing the blood vessels and allowing more blood to flow to the body cells. Many say it boosts brain-power. To name some of the most popular, they are turmeric, Gingko Biloba, Periwinkle, Resveratrol, astaxanthin, L-arginine, L- theanine, L-carnitine, and beet-root powder. My suggestion is to get the powders from San Francisco Herb Co. or Amazon, get the 50 capsule kit from a health foods store, Amazon, or San Francisco Herb, and make your own NO2 tablets. They cost about 75 cents to $1.00 each when you buy them. I made about 250 during a Seahawk game. Yes, I did enjoy the game too.
Pancreatic enzymes. They are the only supplements that I know that are scavengers in the blood. They clean up dead cells, small protein and food particles, some parasite larvae, and other contaminants in the blood. For cancer patients, they are a must for helping cure cancer. There are two good enzymes. It may be wise to use one, 3 to 5 capsules every day. They are solozymes, and wobenzym-N. You can get solozymes from Dr. Kelley's son John by calling 817 – 721 – 8294. Wobenzym-N tablets can be obtained on the internet or Amazon. My wife and I take 3 to 4 wobenzym-N tablets every day.
Polyunsaturated oils. If you want to stay healthy, help prevent arthritis, and have a great immune system, the number one nutrient to take (1 or 2 tablespoons every day) is cold, raw, polyunsaturated oil (not extra virgin olive oil). Some of the best ones are flaxseed oil, Udo's choice, raw northern seed oils, krill oil, cod liver oil, fish oil, and hemp oil. Every person would be wise to take it every day. I can guarantee that if a person starts taking it regularly when they are twenty-five years old, that they will not get arthritis and maintain free separated red blood.
Very essential vitamins and supplements. I have them listed on the first page with the dosages. I did not mention that the most effective form of zinc is zinc acetate. Gluconate is the 2nd best form. Zinc boosts the production of interferon-gamma, which is the body's primary defense. I think it would be essential, especially with covid-19. Vitamin C and zinc also. Remember, fresh, raw, vegetables, fruits, berries, nuts, bulbs, and leaves also have some great vitamins, minerals, and nutrients.
Parasites. I have mentioned many times that some prominent physicians have said that parasites can cause cancer. There are over 120 different parasites that invade the human body. For that reason, I suggest a parasite cleanse every year.
There you have it. A list of very important health foods and nutrients that every person should be aware of to stay healthy and have a great immune system. Hopefully, the AANDT will be an organization that will help thousands of people. I could not name a single person that would not benefit from the organization. I hope you might decide to help me with this great venture.
January 2, 2021
~ the Author ~
Merle E. Loudon, B.S., D.D.S. graduated from the University Of Washington School Of Dentistry in 1957. After two years of service in the Air Force, he started a private practice in East Wenatchee, Washington. For the past 45 years his practice has included Orthodontics and TM Dysfunction treatment specializing in temporomandibular pain treatment, headache, head and neck pain control, functional jaw orthopedics, and straight wire orthodontics. Associated with mercury elimination, oral surgery, crowns and bridges is TMJ treatment, diet control, parasite elimination, intestinal cleansing and healing (wellness).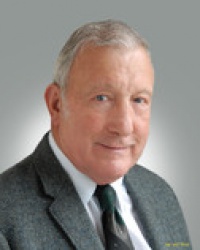 Merle E. Loudon, B.S., D.D.S. has taught advanced courses for dentists on TM Dysfunction treatment, orthodontics and related pain control for more than 30 years. In 1972 he was the first dentist in Washington to use straight wire orthodontics and the first dentist to correct vertical deficiencies in children by placing vertical dimension-primary molar buildups and/or vertical (erupting) appliances. Merle E. Loudon, B.S., D.D.S. was involved with the first group of dentists to recognize lateral tongue splinting in young infants and integrate functional and fixed techniques to correct vertical dimension deficiencies and condylar placement. He is the originator of vertical dimension-primary molar build ups, which help to correct deep bites and Otitus media in children. He invented the Loudon-Chateau Anterior Repositioning Appliance, the functional muscle malocclusion concept, the twelve commandments of occlusion and the vertical overbite domino rule. Merle E. Loudon, B.S., D.D.S. has written numerous articles in several American and foreign dental journals and has lectured in over 50 cities and 7 foreign countries on functional jaw orthopedics, fixed wire orthodontics, Otitus media treatment and TM Dysfunction treatment. He has been instrumental in setting up criteria for teaching in the International Association For Orthodontics, including the certified instructor program.
Dr. Loudon is a member of The American Dental Association, Diplomat and Senior Instructor in the International Association for Orthodontics, and is a Diplomat of the American Academy of Pain Management. He also is a member of the American Orthodontic Society.