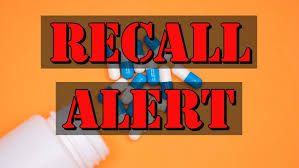 The Food and Drug Administration has issued a voluntary recall for a thyroid medication made by a Chinese manufacturer because of potential problems with an ingredient.
In the Aug. 9 statement, the FDA said Levothyroxine and Liothyronine 15 mg, 30 mg, 60 mg, 90 mg, and 120 mg thyroid tablets are being recalled as a precaution.
In a recorded voice statement (available at 1-888-354-9939), Westminster Pharmaceuticals said "If your medication is dosed in micrograms (mcg), your medication is not included in this recall."
Editor's note: A previous version of this story indicated two thyroid medications have been recalled. Only one medication has been recalled, but it contains both Levothyroxine and Liothyronine (Thyroid Tablets, USP).
The FDA said the recalled medications were "manufactured using active pharmaceutical ingredients that were sourced prior to the FDA's import alert."
"Because these products may be used in the treatment of serious medical conditions, patients taking the recalled medicines should continue taking their medicine until they have a replacement product," the FDA said.
"Westminster Pharmaceuticals aims to ensure that integrity is embedded in our reputation through the products we develop and market. We will never compromise when it comes to providing our patients with the caliber of medication they deserve. While we stand behind the quality of our product, we are taking the utmost precaution by recalling our Thyroid, USP Tablets only to the wholesale level due to a recent inspection by the FDA at one of our active ingredient manufacturers," said Gajan Mahendiran, CEO of Westminster Pharmaceuticals.
NOTE: Additional Resources in addition to greater detail regarding this issue, click on HERE:   Nationwide Recall Of Thyroid Medication Over Risk Of Impurities
For a full list of impacted products, visit FDA.gov.
Written for and published by Tribune Wire ~ August 15, 2018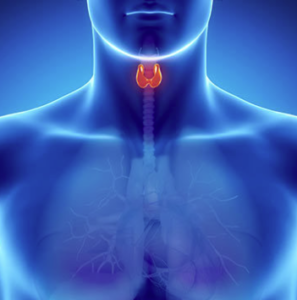 FAIR USE NOTICE: This site contains copyrighted material the use of which has not always been specifically authorized by the copyright owner. We are making such material available in our efforts to advance understanding of environmental, political, human rights, economic, democracy, scientific, and social justice issues, etc. We believe this constitutes a 'fair use' of any such copyrighted material as provided for in section 107 of the US Copyright Law. In accordance with Title 17 U. S. C. Section 107, the material on this site is distributed without profit to those who have expressed a prior interest in receiving the included information for research and educational purposes. For more information go to: http://www.law.cornell.edu/uscode/17/107.shtml"