~ Introduction ~
The following is an interesting biography for several reasons – one being the obvious; the second reason – for personal reasons.
Some years ago I was introduced to a woman who has been a regular contributor to and friend of the family of Kettle Moraine, Ltd. Publications – Jacki Juntti – most often referred to on-the-air as, 'Granny.' The story you you are about to read is amongst her Paternal ancestors. ~ Jeffrey Bennett, Editor and Publisher.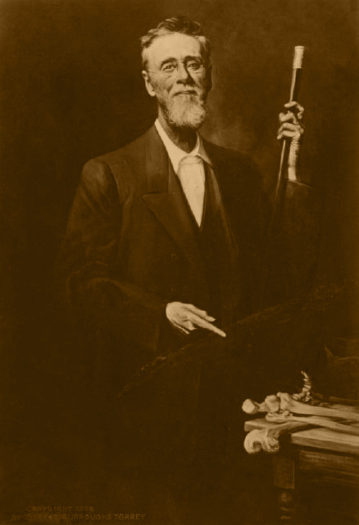 Andrew Taylor Still was born on August 6, 1828, in a log cabin in Lee County, Virginia. The third of nine children born to Abram and Martha Still, young Andrew led a typical frontier boy's life, with plenty of hard work and intermittent schooling.
His father was a Methodist circuit-riding preacher and a physician, whose work led the family to move several times between 1834 and 1841, to circuits in Tennessee and Missouri. Finally, in 1851, Abram was assigned to head up the Wakarusa Shawnee Mission in Kansas. At least part of the reason he received this assignment was to get him out of Missouri, a pro-slavery state where his strong anti-slavery sermons were getting an increasingly hostile reception. Continue reading →