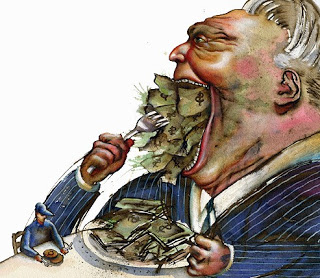 Americans often pay extortionate amounts for their prescriptions, but some relief is in sight.
When I was chief of cardiology at Indiana University School of Medicine, I invited a senior executive from a major pharmaceutical company to lecture about new drugs in their pipeline. He delivered a great talk about their discoveries but was unprepared for the first question I asked when he finished.
"Why are prescription drugs so expensive in the U.S. compared to other countries around the world?"
One reason he gave was predictable: the high cost of new drug development, testing, obtaining FDA approval, and finally getting the drug to market. Other explanations, such as sustaining innovation, seemed self-serving and may actually slow innovation since it is cheaper and less risky to modify existing drugs than to invest in totally innovative drugs with a greater chance of failure.
A major reason that drugs are so expensive in the U.S. is that drug companies set the retail prices of their drugs with little to no oversight and maintain 20-year patents that limit competition. Drug prices rise faster than the inflation rate. The U.S. government doesn't negotiate prices with pharmaceutical manufacturers like other countries do, a practice banned twenty years ago under the law that created the Medicare Part D prescription drug benefit. Countries with a single payer healthcare system where the government pays for most health care costs are able to negotiate with drug companies to lower prices. In the U.S., however, various private insurers and smaller government programs negotiate prices with drugmakers individually, which reduces their bargaining power.
Many will remember the outrage Martin Shkreli triggered when he raised the price of life-saving AIDS drug Daraprim from $13.50 to $750 in 2015. He eventually landed in jail for securities fraud and conspiracy. The EpiPen, an auto injector of epinephrine to treat acute allergic reactions, initially sold for under $60 but rose more than fivefold when bought by a new company. I provided a similar example of exorbitant charges my daughter incurred for rabies treatment, including a statement of $19,534 for an immunoglobulin injection.
Hopefully these outrageous examples are about to change. Because of the recently passed Inflation Reduction Act, the U.S. government will now have the right to negotiate drug prices on some high-price medications for Medicare beneficiaries, who will also see their insulin costs capped at $35 a month. In addition, drug companies will be required to pay rebates if drug prices rise faster than inflation. Other benefits phase in over the next few years such as capping Medicare beneficiaries' out-of-pocket spending under the Medicare Part D benefit, first by eliminating coinsurance above the catastrophic threshold in 2024 and then by adding a $2,000 cap on spending in 2025.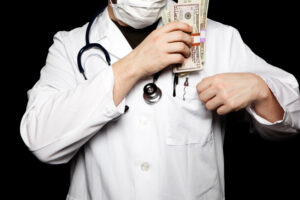 Additional help may be in store. Amazon is adding a prescription drug discount program called RxPass, a subscription service for customers who have Prime memberships. Members will pay $5 a month to fill as many prescriptions as they need from a list of about 50 generic medications including the antibiotic, amoxicillin, and the anti-inflammatory drug, naproxen.
Billionaire Mark Cuban has launched the Cost Plus Drug Company to eliminate the middleman involved in the sale of generic prescription drugs. The company plans to buy the drugs directly from the pharmaceutical companies and sell them almost at cost. It is also developing a facility in Dallas to manufacture drugs from scratch, which is expected to open next year.
In this, the wealthiest of nations, not only do we not have universal health care for all American citizens, but we also pay extortionate amounts for what we do have. It's time for a change that is long in coming, beginning with the price of medications, but hopefully continuing to include additional health services.
Written by Douglas P. Zipes, M.D. for The Saturday Evening Post ~ January 31, 2023