…shares the warning signs that could save a life – including 'pelvic heaviness'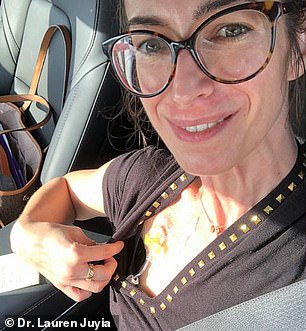 A Florida gynecologist discovered her own stage 4 colon cancer despite suffering just two mild symptoms.
Dr Lauren Juyia, 38, started feeling fatigued last year but like most people would do, dismissed it as a part of life.
It wasn't until Dr Juyia, who works in Brooksville and Clearwater, Florida, started feeling 'pelvic heaviness' last August that she decided to get an ultrasound.
Tests showed she had a small mass growing on her ovaries, which within a few weeks grew from 8 centimeters to 24 centimeters. It turned out the cause was actually later-stage colon cancer that had spread.
She is now spreading awareness of the warning signs to watch out for. Continue reading →