To (mental) health with you?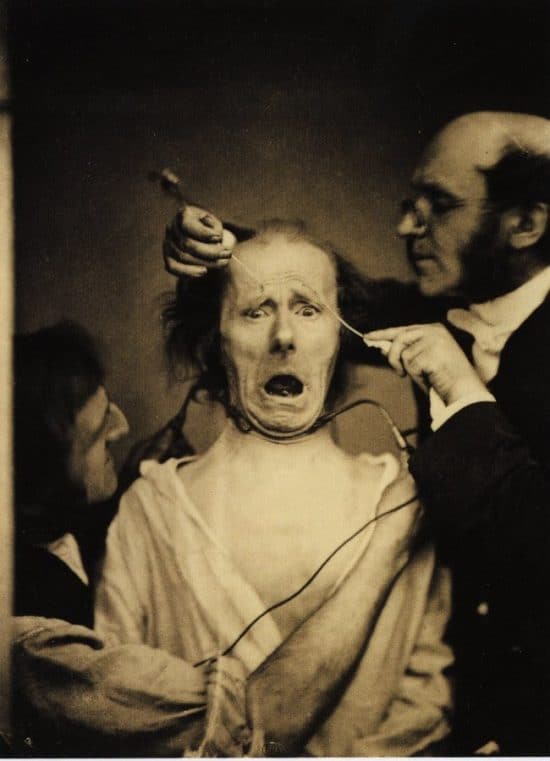 While we believe that neurology has gotten advanced in the 21st century and all these technological inventions are made only recently, we need to know that it has been a long process that has been ongoing for a couple of centuries.
We are sure that nobody told you about the fact that Neurologist Duchenne de Boulogne electrocuted a man's face in the year 1862 so that he could read facial features. That must have been painful but it was just the beginning of the evolution in neurology, and it surely looked brutal too, but that work contributed to the modern understanding of neurology.
FAIR USE NOTICE: This site contains copyrighted material the use of which has not always been specifically authorized by the copyright owner. We are making such material available in our efforts to advance understanding of environmental, political, human rights, economic, democracy, scientific, and social justice issues, etc. We believe this constitutes a 'fair use' of any such copyrighted material as provided for in section 107 of the US Copyright Law. In accordance with Title 17 U. S. C. Section 107, the material on this site is distributed without profit to those who have expressed a prior interest in receiving the included information for research and educational purposes. For more information go to:

http://www.law.cornell.edu/uscode/17/107.shtml