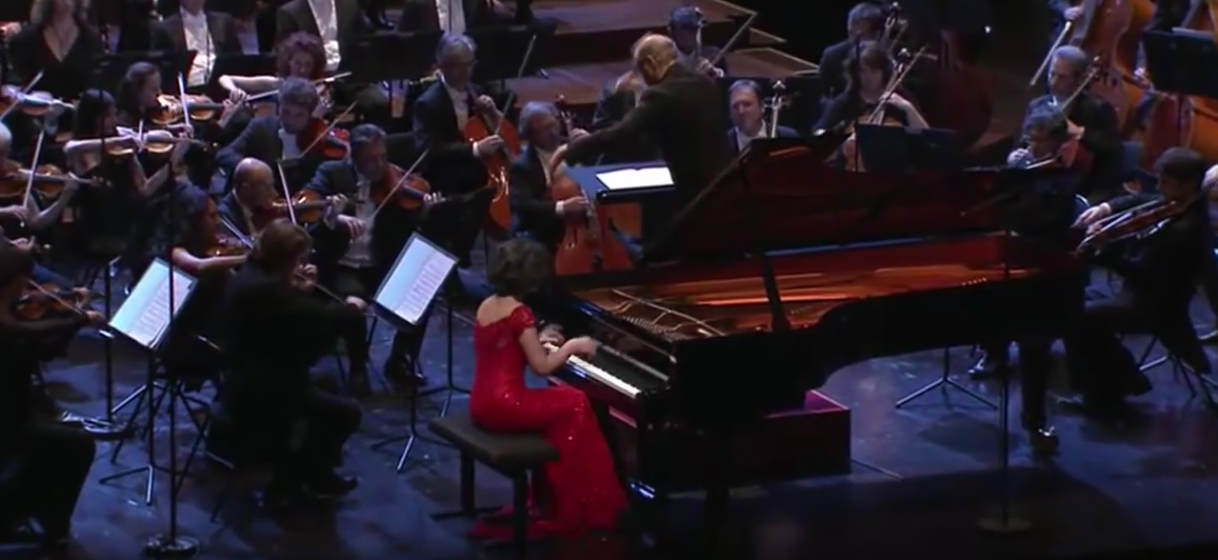 Dementia is a devastating condition that slowly strips people of their memories and personality, altering them from loved ones to total strangers in just a few years. Dementia is one of the world's fastest growing diseases, and over 24 million people battle this condition worldwide. With an aging global population, experts believe that this figure could leap to over 84 million people by the year 2040. The sobering fact is that if you do not currently know someone who has some form of dementia you certainly will in the future.
The causes of dementia are poorly understood and there is no known cure for the disease. For this reason, a dementia diagnosis is devastating for the families of patients who have to helplessly watch as their loved ones fade before their eyes. Now, a groundbreaking study conducted by Jeni Cross and a team of other researchers from Colorado State University (CSU) offers new hope to these families. The study found that simply taking dementia patients to attend the symphony can have "strikingly positive effects on mood, cognitive function and relationships." (Related: Dementia and Alzheimer's disease overtake heart disease as the leading cause of death in America.)
The power of music
Over a nine-month period during the 2015-2016 concert season, the CSU team observed the effects of a program called B sharp on people with dementia and their caregivers. B sharp is a collaborative program between CSU, Banner Health, Kaiser Permanente, the Fort Collins Symphony, the Larimer County Office on Aging, the Alzheimer's Association and a certified dementia practitioner. It involves giving season tickets to dementia patients and their caregivers to attend five performances of the Fort Collins Symphony.
Mother Nature's micronutrient secret: Organic Broccoli Sprout Capsules now available, delivering 280mg of high-density nutrition, including the extraordinary "sulforaphane" and "glucosinolate" nutrients found only in cruciferous healing foods. Every lot laboratory tested. See availability here.
Cross and her team administered neuropsychological tests before and after performances to measure changes in cognitive ability. The researchers also consulted the Geriatric Depression Scale, took surveys, interviewed the patients and their caregivers, and utilized focus groups to assess changes in mood, connectedness and support.
Incredibly, the study found that for the majority of patients, the program resulted in a real reversal in cognitive decline.
"That's stunning for people who have a degenerative disease," noted Cross, who is an associate professor in CSU's Department of Sociology. "The best we had hoped for was to keep cognitive function flat. It actually improved for most of them."
The program yielded other wonderful benefits, too, including improved alertness and mood, greater feelings of acceptance, and improvements in the relationships between patients and their caregivers.
Dementia patients' caregivers often feel isolated and lonely, and the disease slowly erodes the relationship between patient and caregiver as their shared experiences disappear from the patient's memory. Sharing a new experience helped all those involved in the program to draw closer to one another.
"We did a lot of hand-holding and smiling during and after the performance," one participant said. "We made eye contact throughout the entire performance, and it was like soul-traveling."
Cross noted that the program provided an opportunity for couples to create new memories at a time when dementia was robbing them of their shared memories of the past.
The program also provided caregivers an opportunity to reach out to one another, giving them a sense of normalcy and an opportunity to spend time with others who are in the same situation and can really empathize.
"Other people sympathize, but nobody really understands until you get with other people that are living it," said one caregiver. "We have the bond of having a loved one with this horrible disease."
Cross intends to pursue funding to expand her research, and hopes to examine the effects of the program on participants' heart and breathing rates, sleeping patterns and immunity.
Written by Tracey Watson for Natural News ~ September 30, 2018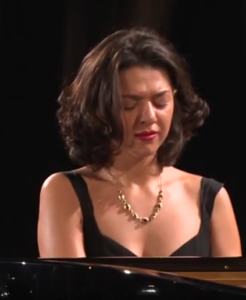 FAIR USE NOTICE: This site contains copyrighted material the use of which has not always been specifically authorized by the copyright owner. We are making such material available in our efforts to advance understanding of environmental, political, human rights, economic, democracy, scientific, and social justice issues, etc. We believe this constitutes a 'fair use' of any such copyrighted material as provided for in section 107 of the US Copyright Law. In accordance with Title 17 U. S. C. Section 107, the material on this site is distributed without profit to those who have expressed a prior interest in receiving the included information for research and educational purposes. For more information go to: http://www.law.cornell.edu/uscode/17/107.shtml"